Views 2019 at April – 14 – 2014
6 Features
Featured in RB Explore Photography Page October – 19 – 2012
International Centre for the Study of the Preservation and Restoration or Cultural Property
Ministry of Heritage and Cultural Activities, Superintendence for the Architectural, the Landscape, the Historical Heritage. Artistic and Ethno-Anthropological of Italy
---
Iso 200
Shutter Speed 1/400 sec
Focal Lenght 28mm
F-Stop f/10
Lens Sigma 28 – 70
Camera Nikon D300
HDR processed in Photomatix Pro 4.0.1 from a single RAW image, then processed using CS4 – no tripod used
---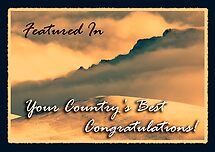 ---
---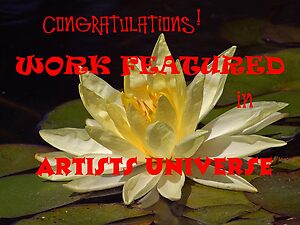 ---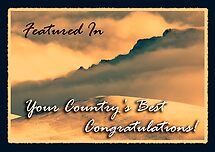 ---
---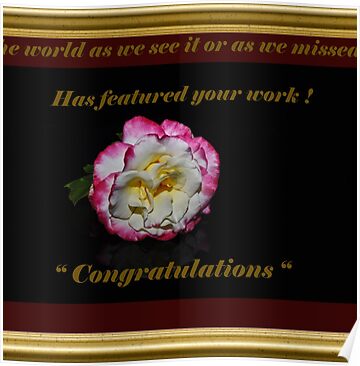 ---
Bardi and Landi Castle
Bardi is a comune (municipality) in the Province of Parma in the Italian region Emilia-Romagna, located about 130 km west of Bologna and about 50 km southwest of Parma, in the upper Ceno valley. It is dominated by the imposing Landi Castle built over a spur of red jasper-
According to a legend, the town's name would derive from Bardus, or Barrio, the last elephant of Hannibal's army, who supposedly died here during the march to Rome
It is now known that the Bardi name dates back as far as 600 A.D. when a group of Longobardi fighters, the Arimanni, camped under the cliffs of the blood coloured, rocky promontory which dominates the area. In the vicinity was a wood and a river; which was enough to spark up the idea of starting up a village. And the castle? You had to wait a couple of years to pass by and a large piece of the Medieval period too. In the plains the barbarians reigned, raiding and violence were part of everyday life. A bad wind was blowing for the venerable Evarardo, the bishop of Piacenza. What could have been better than looking for escape in a perfectly new castle built up from a steep and unstormable, rocky cliff? And so it was. The terror of the ferocious Ungari raids caused the bishop to buy half of the Bardi fortress which then became subject to various transfers of property.
Finally, in the middle of the XIII Century, the castle went to the Landi family: from that moment onwards the historical and economical events, not to mention the fortunes of the manor, remained inseparably tied to this Piacentine family which created its own powerful centre for 425 years. It was Ubertino Landi, a dark, wild and indomitable fighter to buy up the castle, half destroyed by the raids of Pallavicino, Lord of Piacenza and to transform it into a fortress.
In 1381 Gian galeazzo Visconti gave recognition to the Landi signoria and from 1415 allowed them complete independance: from that year Bardi became the capital of the Landi State, including the territory of the upper Val Ceno and upper Val Taro. Then in the XVI Century, the impressive manor became the principality, due to the wish of the emperor Carlo V.
One of the most antique parts of the fortress is the 'mastio', dating back to the 1200's, originally adapted for habitation and then trasformed into a prison. Under the care of the Landi, the castle was transformed from a military fortress to a noble dwelling, through the realisation of elegant appartments, affrescoes, gardens, fountains and a big library. Voices tell the story that the fortress has always been inhabited by a group of nice ghosts. Not even is the horrid chamber of torture missing, where the hangman's axe has been left in full view. Furthermore, recently an antique manuscript has been found, which is proof of the existence of buried treasure in the castle.
---