Walk with caution, move with care;
Camouflage is everywhere!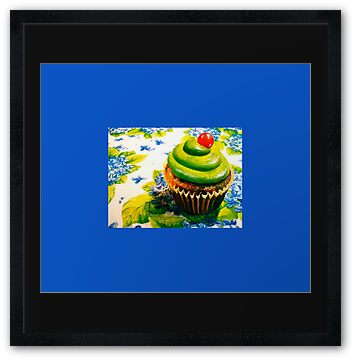 A little subset of the Delicious and Still Life collections, these delectable cupcakes are from the Cupcake Shoppe in my neighbourhood…they are delicious….
I bought this one as it was so attractive with it's minty green icing swirled on top and marbled cake below..it's hard to paint them without eating them first, so I reward myself by eating them last..
Acrylic on Canvas…