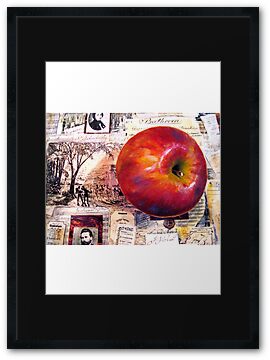 "A Fifth of Beethoven" is a disco instrumental recorded by Walter Murphy and the Big Apple Band. It was adapted by Murphy from the first movement of Beethoven's 5th Symphony.
A very funky piece from the 1970's, it was one of the most popular and memorable pieces of music from the disco era.
The "Fifth" in the song's title is a pun, referencing a liquid measure approximately equal to one-fifth of a gallon, a popular size for bottles containing hard liquor, as well as Beethoven's Fifth Symphony from which the song was adapted.
I was inspired both by the orchestra's name and the music…the images in the background which reference classical music in general, tie the whole together..
Acrylics on Canvas with old wrapping paper collaged transfer
Listen to the music..click HERE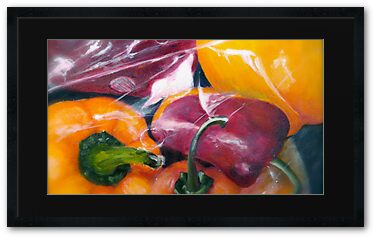 In the Bag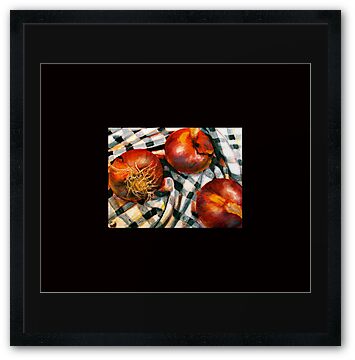 Black and White and Red Onions

Juice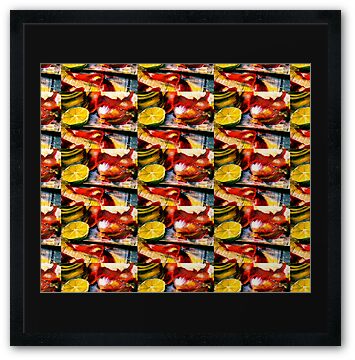 Tuesdays
For more Food images click HERE