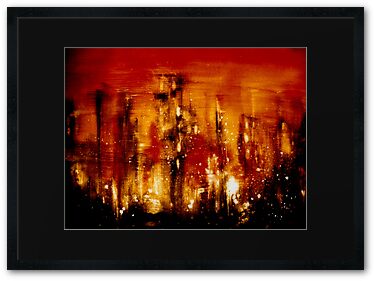 Who hath desired the Sea? Her excellent loneliness rather
Than forecourts of kings, and her outermost pits than …inland where the slayer may slay him….
Inland, out of reach of her arms, and the bosom whereon he must lay him
His Sea from the first that betrayed…. at the last that shall never betray him:
His Sea that his being fulfils?
So and no otherwise….so and no otherwise …..hillmen desire their Hills…R Kipling
This is another painting from my collection "Who Hath Desired the Sea" (see the others below)…
The poem is a magnificent one which resounds with the movement of waves, (recite it out loud and you will see), and doing the paintings required me to imagine myself out at sea….
But here in the longing for home that the poem portrays, are the streets where men gather, where light and speed take precedence over humanity, where men are slain and terror presides and yet where beauty still lives….it is painted in an abstract impression of night in the city..
Watercolour on Arches Not…to read the other verses in the poem, click the titles of the images..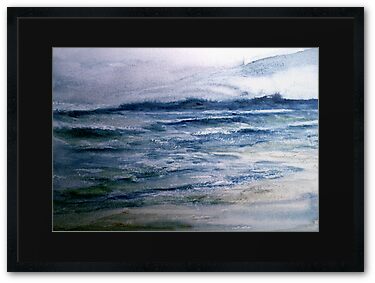 Who Hath Desired the Sea?

The Immense and Contemptuous Surges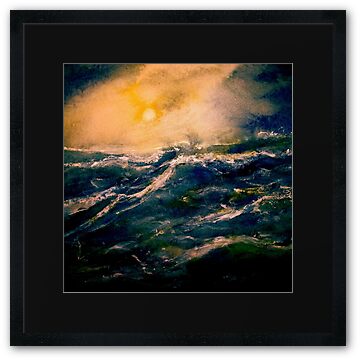 The Moon Breaking Timely to Bare It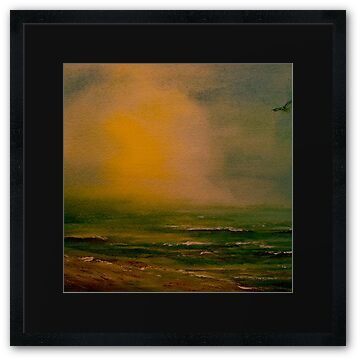 Her Excellent Loneliness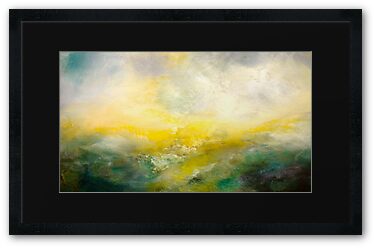 The Sight of Salt Wind Hounded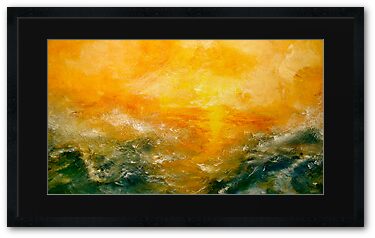 The Shudder, The Stumble, The Swerve
An extraordinary poem of desire is presented here and a no less extraordinary technical achievement, where the pounding energy of the sea is created through language and rhythm, only to be interrupted and masterfully turned against itself at the close of every verse. This structure means that readers are flung repeatedly against a contradiction: in speaking of the sea, the poem asks them to take pleasure in violent sound and movement but it immediately compares this pleasure with the longing for composure, for silence and stillness, as they are found in the hills.
This technique attempts to present as a single experience the longing for utter wildness and a desire for home. Yet for a reader who does not insist that naming the sea as 'she' is purely conventional, the image of a woman, perhaps a mother, hovers behind the surface of this poem. This woman, like the sea and also like the mother who abandoned him in Southsea is both the site of a dangerous turbulence of feeling and the object of inveterate longing. The hills, on the other hand, present an image of the maternal body that promises peace….M. Hamer
For more of my images of the Sea…click HERE