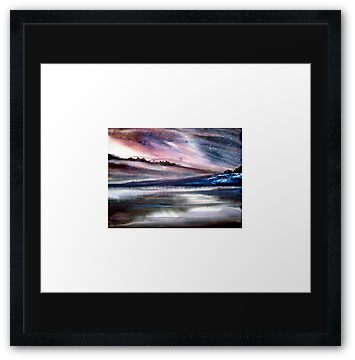 "*First Light"…the sun lights the way for the last stars to find their way home….drifts of snow melting from the hillside in it's warmth…nothing else is awake…even the river sleeps yet*..JZ..
Away from the house, the star is reluctant,
Pushed from its window of sky.
It stalls at the morning's shelf,
Letting fabled light open history.
Again.
Tardily, it drops its gifts..
Modest opulence brimming with season..
Its warmth, a glass spirit held in the hand.
And, as the day is made special with prayer
It will fall…fall back to its dream.
There it will sing…
Unwrapping the day with its presence …..Stephen Leake
Watercolour on Arches CP Paper..partnered with Pale Winter Evening and Afternoon Light…
From the Images of Canada series…






Other series you might like can be viewed by clicking the titles below…
JANIS ZROBACK FINE ART ON LINE.. PERSONAL SITE
JANIS ZROBACK FINE ART AT REDBUBBLE