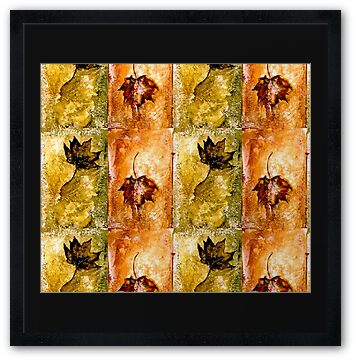 I want to lie down in dappled leaf shade,
In quivering shadows of quivering leaves—
be they oak, be they maple.
be they elm or birch.
I want to rest in the play of shadows
over my reclining form,
The massage of shadows
which consoles me in it's way,
Restores for me
with whatever restoration, flickering shadows
of leaves afford—
Be they willow or aspen,
be they poplar or beech,
I want to be caressed by shadows
of wavering leaves,
Soothed off to sleep,
feeling the gentle breeze,
Looking up at the rustling
sun drenched crown—
Be it basswood, be it chestnut,
Be it walnut or hickory,
after all is said,
after all is done,
This is the way I would die…Antler
"*Earth Songs" is a brand new series…it is an artist's journal….each section will be a prayer for the earth, and as the pages turn the images will reflect the seasons, the thoughts and musings of the diarist and will contain many different images, painted or drawn in a semi abstract way…it will be a celebration of the world that surrounds and sustains us…
Over the years I have done a score of these journals, but this is the first time I will photograph one of them as a series…painted to look weathered and worn on handmade recycled cotton paper, and sewn into a handmade book…above are the fifth and sixth pages, which celebrate the maple, but beneath the maple leaves can be seen the shadows of many others from different trees, as described in the poem*..
_I think it is so important to relate what we do to something outside of us….there is a rhythm that underscores all our lives and as artists we are so lucky in that we are able to embrace that rhythm and reflect it in our work…to understand it and to communicate it as best we can…by doing a sort of stream of consciousness drawing or painting, I hope to be able to do that with this journal…. it's me as a book in a way….
The Maples have started to shed their leaves today, and I thought about what they represent to us as Canadians…on my street almost every house has a maple tree…I say almost as the one on my front lawn died one horrific winter and now I have a Katsura…a lovely little tree, but nowhere as majestic as our incredible maples….the pages today talk about dying but not in a morbid way…the words remind us that saving our trees means they will still be here when we die…in my city of Toronto, Ontario, it is against the law to cut down any tree on your property with out a permit….they are sacred_
Gouache and Ink on Handmade recycled Paper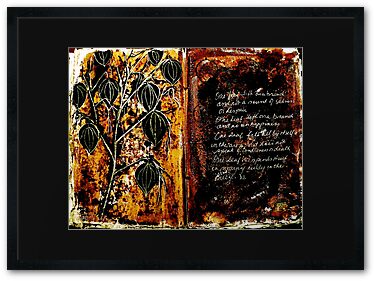 Earth Songs..One Leaf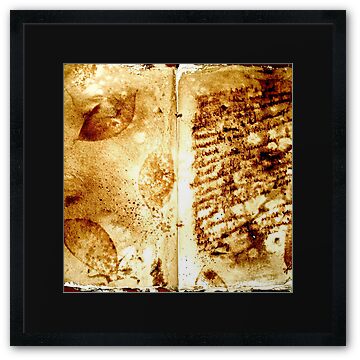 Earth Songs Pages 1 and 2