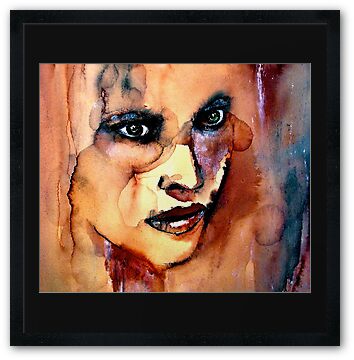 My mind wants to interpret
All my dreams.
My heart wants to love
All my dreams.
My soul wants to fulfil
All my dreams..Sri Chinmoy..
Liquid Watercolour on Sanded Paper..
I just started working with sanded paper this week and I love the effects I can create with liquid colour on it…I certainly plan to use it again….
Portraits with Meaning" is a part of my general portrait gallery called "Significant Faces"…
Inspired by life in general, they all have something to say whether it be through music, verse, or story…most are pictured looking inwards, introspective, mulling over thoughts, and fears, sometimes joy…..real life…
Although they are fairly realistic, I want the hand of the artist to show, so I use unusual colours, techniques, lighting, and supports….
I hope you are enjoying them and I'd like to thank all of you who have left feedback…I really appreciate it