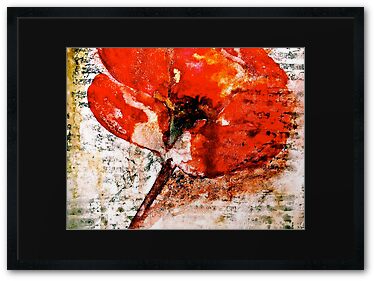 It's a long story….the, the Poppy Journals belong to my family_" stammered Jill..
"Your family!!… why should we believe that? scoffed Max.."and why didn't you say that right from the beginning?"
"I didn't think you'd believe me"
"And we don't believe you now…you will have to give us some proof"
"Tell us the whole story right from the beginning" said Nick…"then we'll decide what to do with the journals"
At this she began to look very frightened…"_but I must have them…you don't understand"
"And we won't understand until we hear the whole story" Max said, suddenly becoming belligerent….
"Weeell" she hesitated again, looking at the faces of her colleagues grouped around her…
"A long time ago my great great grandfather Ambrose, a botanist, was given a large amount of money to find a special flower, a Poppy…legend said that when the seeds of this flower was distilled and drunk it would give the person certain powers….she stopped
"Well?"..
"The power to evade death, to die and rise again….it's magic promised eternal life"
"But that's nonsense" protested Martin "evade death?….poppies produced opium which killed people and they emphatically did not rise again"
"But not this Poppy" returned Jill. "you could have as much as you wanted, die and come back again…Ambrose knew about it and was paid to go find it and bring it back"
"So what happened?"
"He never came back….the leaders thought he had stolen the money, and our family were cast out of the country…we lost everything, money, land, everything….we have not been able to go back home since then"
"Over the years we have tried to find out what happened to him but we never succeeded till a few months ago"…
"Why…what happened?" breathed Maddy agog at this exciting tale…
"A package of Poppy paintings arrived, with just the word Poppy written on the outside…as soon as we opened them we knew they were his"
"We felt we had to do something to get back our lands….so since my name was already Poppy, I would come here to this dig to search for him…we felt that anything with my name on it would get through the border with no questions asked….it was the last place Ambrose had been seen".
"To search in the hope, she continued, that I would find something…some clue I could bring back with me…we never expected that the entire set of Journals would turn up"
"But who left the second package and who was the man that came here?"
"That's just it…I have no idea…it must be that someone else knows I'm here and why and want the journals for themselves"
"And what about your father…where is he"?
"I don't know where he is" and she let out a long wail…"he was going to come here when the journals turned up, but he has since disappeared, and I am worried sick"
"What I want to know is how is this going to get your lands restored?"
"We thought that if we could show that something had happened to him and that he really was on the track of the Poppy, the stigma would be removed from the family name"
"Stigma?…that sounds positively medieval….it's the 20th century after all…do you really believe that a Poppy can actually cause immortality?"
"Many people from my country still believe it"
"But how did you know what to look for?"
"A note we got in the first parcel said we should look for the music"
"Look for it…not listen to it?"
"Yes we thought it might be some sort of clue"
"Do you mean this"?
In his hand Martin held up an old stained sheet covered with musical notes and with a large red Poppy in the centre..
"I found it under the pile of journals"
"I can read music" said Maddy eagerly, rushing over to the table…
"Oh lord…not silly Maddy" Max groaned….
Gouache on Indian Paper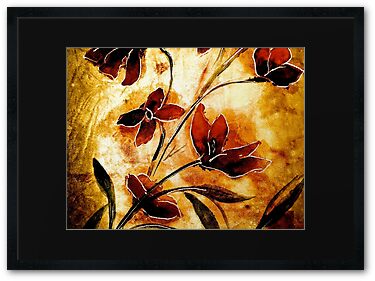 Fabric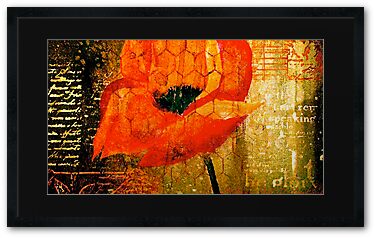 Trapped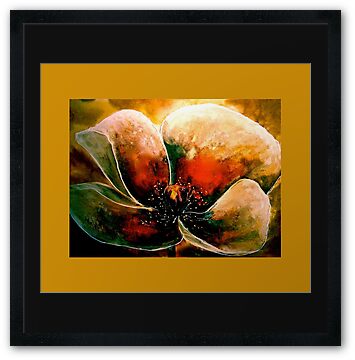 Stone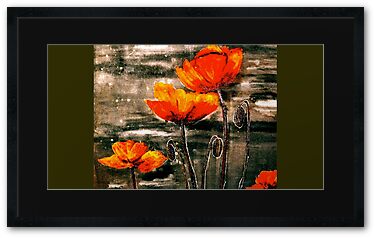 Storm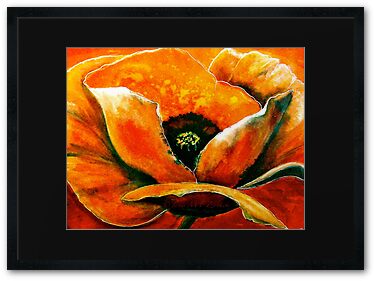 Red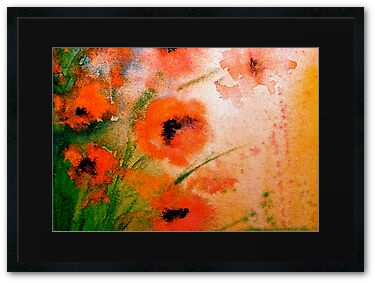 Impressions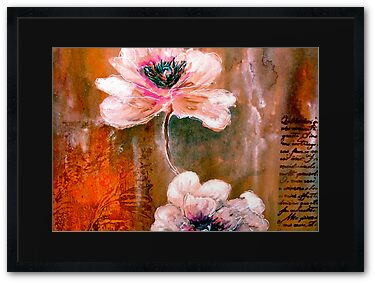 Pink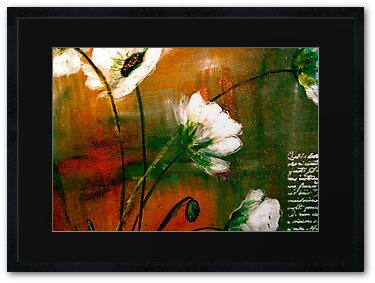 Gold Dust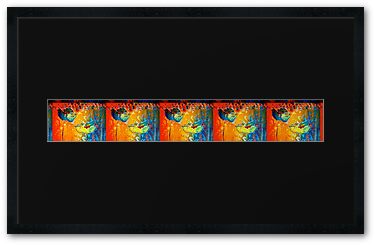 Blue and Red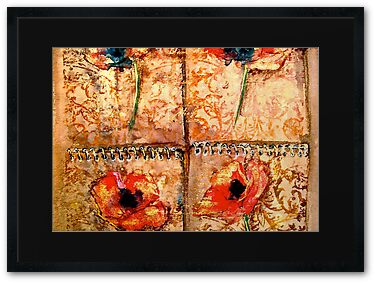 The Tapestry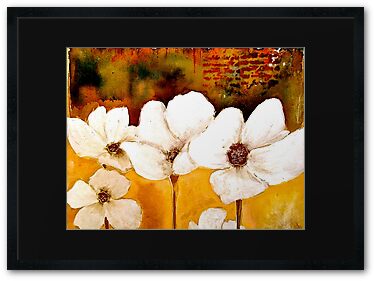 The Five in White

Artis Praeceptor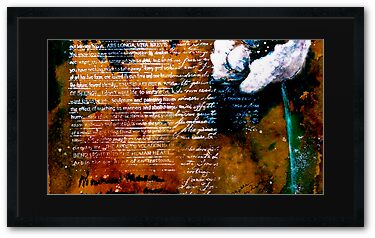 Ars Longa Vita Brevis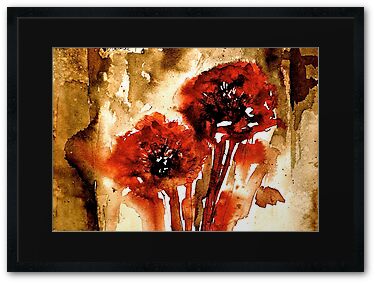 The Poppy Journals