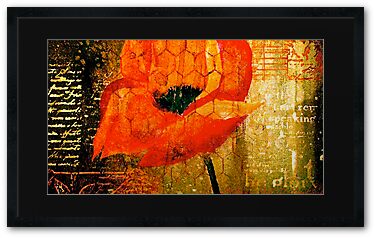 Martin immediately galvanized into action, and took off after the Professor….he was too late….there was a car waiting outside, which roared off as soon as he got to the gate of the compound….crestfallen he returned to the hut where the others were waiting…
"No luck…he's gone"
Dejectedly they turned back to the table which a few minutes before were covered with the journals and paintings… Jill was still standing there…
"Why on earth did you not pick up on my hint, that we should keep the journals."…Nick was furious…"why did you insist on giving them to him…I just had a sudden suspicion that he wasn't who he said he was….he was far too eager to get to the paintings…now he has them all….what the hell are we going to do now?"
"Go on with the work"….answered Jill…
"And how do you imagine we are going to do that"…jeered Max…."the man has them all"..
"No he hasn't" answered Jill with a triumphant grin.. "they're all here" and from under the table, she pulled out an identical box to the one the professor had taken away….
With a shout of glee Martin ran over and opened the box….yes, there they were, intact, tumbled together but safe….
"How on earth did you manage that you beautiful girl?"
"I knew he was a fake as soon as he walked in and felt we should get rid of him right away…that meant giving him what he wanted…the paintings"…
"How did you know he was a fake?"
"Professor Oliver never had a Stone Poppy…he had a wooden one"…
"So what did he take away in the box?"
"Some useless papers"
"But what about when he opens it?"
"I don't think he will do that till he is far away from here, but we can't take any chances…we have got to work fast and figure out what all this means…the lord knows what kind of mood he'll be in when he finds out what we did"…
"O.K. Let's get to work…..Nick took charge again…
Untangling the contents of the box,he brought out another painting…worn, old, stained, it had masses of script, and a receipt of Da Vinci's?…
"Never" said Martin…but that's what it looked like…what's more there was more writing by Da Vinci, though they had a hard time deciphering the words…and again they saw many of the same words that were found in the earlier journals..
"Why is the Poppy trapped behind wire?" asked Maddy…and looking closer they saw that it was covered with knotted wire…"is it in prison?"
"Art, Money, O,Keefe, Impressions, Da Vinci, Prison, Gold…together what do they mean? queried Josh…
"Maybe it's", started Anne..
But before she could continue, Tom who had been missing through all the recent drama, ran in and shouted…
"_I think I know who Poppy is_"
Gouache and Inks on Indian Paper…View large..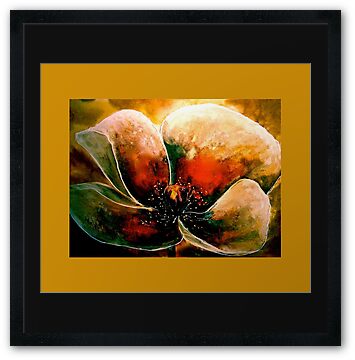 Stone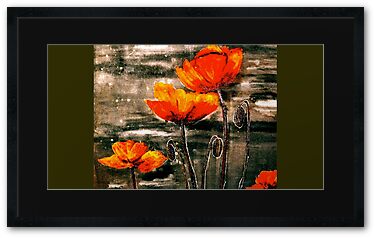 Storm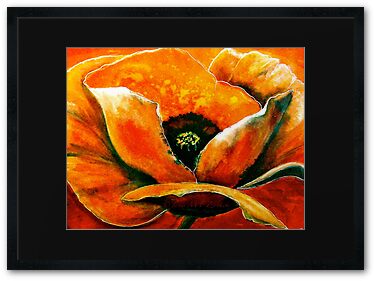 Red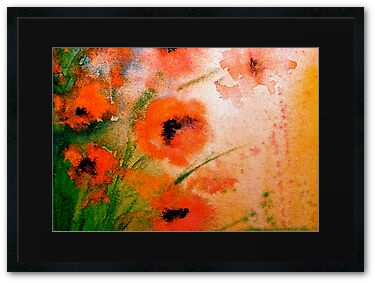 Impressions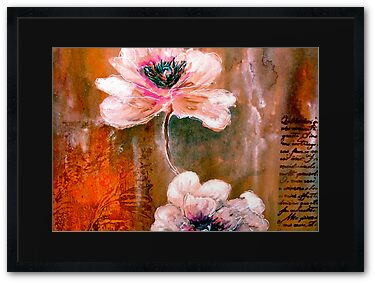 Pink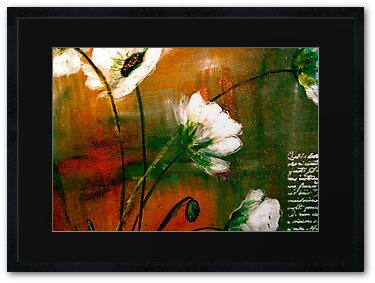 Gold Dust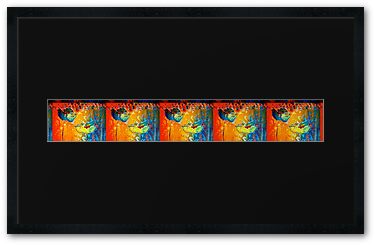 Blue and Red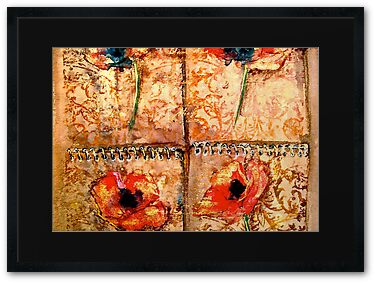 The Tapestry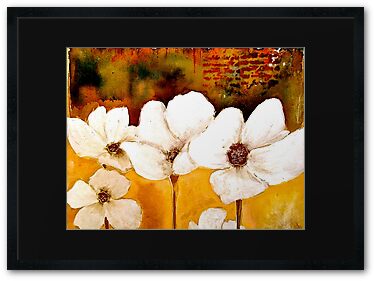 The Five in White

Artis Praeceptor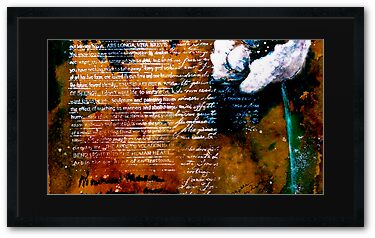 Ars Longa Vita Brevis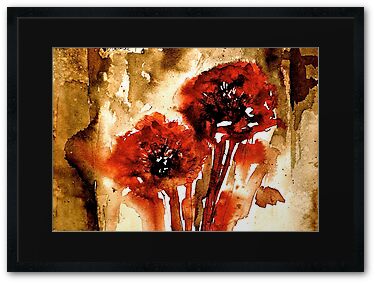 The Poppy Journals