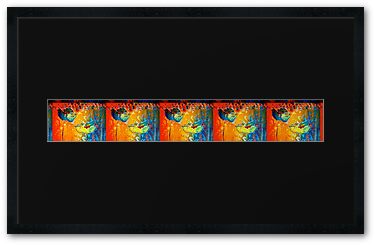 Blue and Red" is part of the "Poppy Chronicles"… page 65 to be exact…
Muriel and Alan felt the images should now be assigned names…strangely enough this particular journal had no writing but it did have it's share of baffling symbols….
No word yet from Professor Olive….he was supposed to call the day before, but nothing was heard from him since the first call…they were beginning to get really worried….his last words to them were to leave the journals alone, but that was really hard to do…the journals were there begging to be opened and they could not resist opening them…maybe they should call him again…
On hearing this Steven surprisingly said that he had been trying for several hours and could not get through…
Another day passed with total silence from the only person who could help them..
With curiosity overcoming their good sense, they opened another journal….after the muted earth tones and whites of the previous journals, this was a symphony in red and blue…the page looked like a sheer curtain of the two colours with more colour shining through….
The poppies were lightly sketched in, but the pattern marks were impossible to decipher….again they asked themselves "what did it all mean"?
Suddenly Steven ran in… "Professor Olive has disappeared"…
"Disappeared"?
"Yes….apparently he was trying to call us, but was unable to get through…he then left his home to go to a neighbour's house to use their line and when the houseboy went looking for him after a couple of hours, he was told that they had not seen Olive at all"..
Dead silence as we all stared at Steven, astonished horror on all our faces..
"Wha..what does it mean?" stammered Didi..
What were we going to do now?…. He was our only hope to unravel this mystery that was gradually getting us in it's grip….
Inks, Gouache, Watercolour and Dyes on Indian Paper…2912 views…18/08/14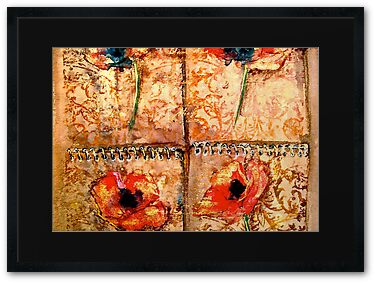 The Tapestry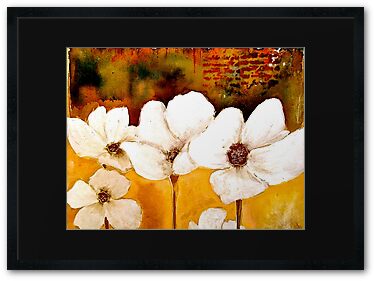 The Five in White

Artis Praeceptor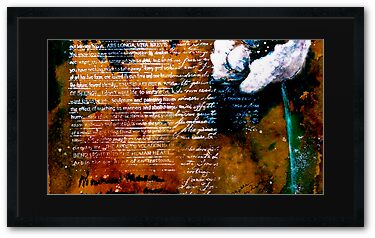 Ars Longa Vita Brevis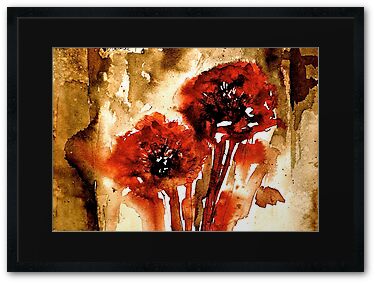 The Poppy Journals