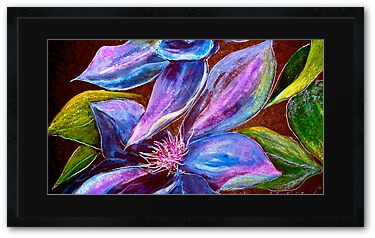 Unlike the Poppies, in the last painting, the Clematis grows legitimately in my blue, pink, mauve garden here in Toronto, Ontario, because I planted it there…it's in the shade but it still flowers beautifully…
I actually have some of the photos from last years blooms HERE in my gallery…
I am hoping to do most of my flower portraits outside this year if the weather allows, and like the Poppies, the Clematis was done right in front of the vine…
I find this way of portraying flowers produces a more lively, light filled work as it is done spontaneously, painting the flowers the way they grow naturally in the garden…
Pastel and Sharpie on Handmade Paper
Silently a flower blooms,
In silence it falls away;
Yet here now, at this moment, at this place,
The world of the flower, the whole of
the world is blooming.
This is the talk of the flower, the truth
of the blossom:
The glory of eternal life is fully shining here.
Zenkei Shibayama..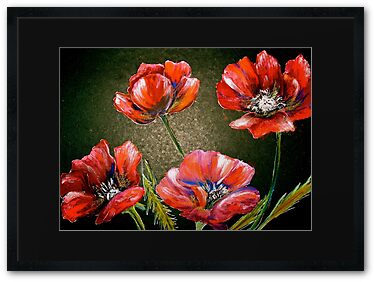 Poppies

Abstract Rose

Lilies