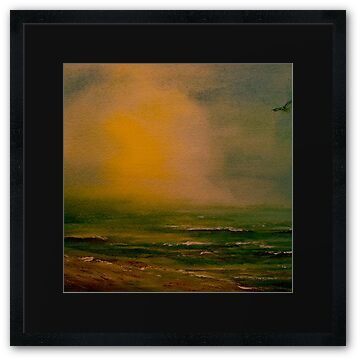 Who hath desired the Sea?
Her excellent loneliness, rather than forecourts of kings…
And her outermost pits, than the streets where men gather inland..
Among dust, under trees…
Inland where the slayer may slay him…
Inland, out of reach of her arms, and the bosom whereon he must lay him
His Sea from the first that betrayed…
At the last that shall never betray him:
His Sea that his being fulfils?
So and no otherwise…so and no otherwise.. Hillmen desire their Hills.
In this the third and last stanza of the poem, Kipling talks about the sea's excellent loneliness as being more desirable than the "The streets where men gather inland", yet men still desire the hills…this contradiction was repeated throughout the poem…
I chose to portray the sea as on a calm night, just past sunset, with a single gull to convey the loneliness that Kipling describes…there is some land in the distance, but it's enveloped by mist and appears to be one with the sea
Watercolour on Arches Not Paper..
Below is a brief review of the whole poem…to re-read it, click the links below the images..
An extraordinary poem of desire is presented here and a no less extraordinary technical achievement, where the pounding energy of the sea is created through language and rhythm, only to be interrupted by a repeated question mark and masterfully turned against itself at the close of every verse. This structure means that readers are flung repeatedly against a contradiction: in speaking of the sea, the poem asks them to take pleasure in violent sound and movement but it immediately compares this pleasure with the longing for composure, for silence and stillness, as they are found in the hills.
This technique attempts to present as a single experience the longing for utter wildness and a desire for home. Yet for a reader who does not insist that naming the sea as 'she' is purely conventional, the image of a woman, perhaps a mother, hovers behind the surface of this poem. This woman, like the sea and also like the mother who abandoned him in Southsea is both the site of a dangerous turbulence of feeling and the object of inveterate longing. The hills, on the other hand, present an image of the maternal body that promises peace….M. Hamer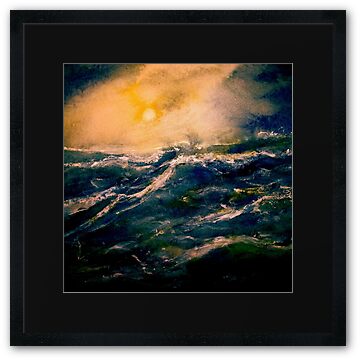 The Moon Breaking Timely to Bare It

The Immense and Contemptuous Surges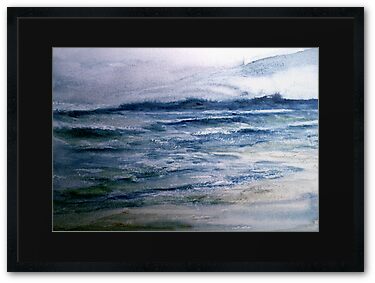 Who Hath Desired the Sea?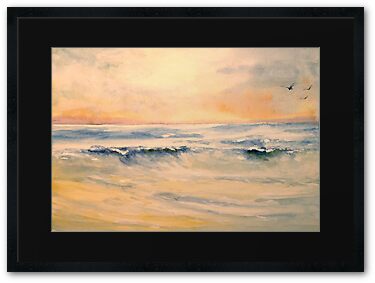 The Sea…The Sea