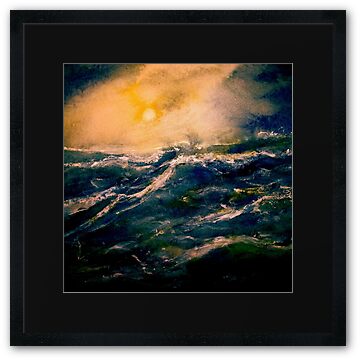 Who hath desired the Sea? Her menaces swift as her mercies?
The in-rolling walls of the fog and the silver-winged breeze that disperses?
The unstable mined berg going South and the calvings and groans that declare it
White water half-guessed overside and the moon breaking timely to bare it
His Sea as his fathers have dared..his Sea as his children shall dare it:
His Sea as she serves him or kills?
So and no otherwise, so and no otherwise, Hillmen desire their Hills…Rudyard Kipling
This is the third in the series "Who Hath Desired the Sea" …
"Menaces" conjure up darkest night and choppy treacherous seas…the rhythm of the verse matches the movement of the waves…
I chose to paint the moon and "white water half-guessed", and let myself go by mixing oil and water…to wit, watercolour over oil as coincidently we have been discussing in the PIMT forums tonight….I dare, because rules are meant to be broken….
Mixed Media on Arches HP Paper…Best viewed large….

The Immense and Contemptuous Surges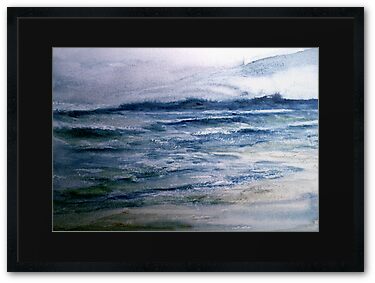 Who Hath Desired the Sea?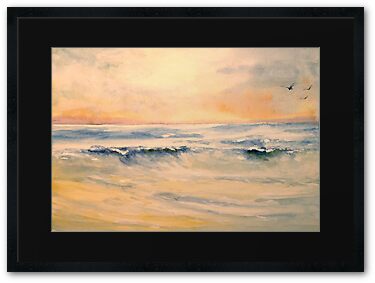 The Sea…The Sea