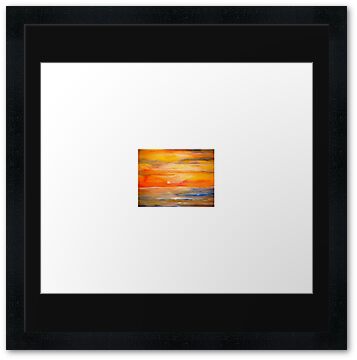 This was one of those "you had to be there moments"…I was watching the local news…they switched to the weather and the reporter was standing on the shore of Lake Superior in Toronto Ontario..the sky was unbelievable….I was riveted to the spot…
I stood there gazing at it, totally astonished, until the report was finished and they switched back to the studio..then I rushed down to my studio intent on capturing as much of it as I could remember…taking into consideration artistic licence, alla priima again, (I think the water was more green and I added New York in the distance…it's there only we can't see it), this is what it looked like…isn't nature wonderful?
Watercolour on Arches Not Paper
The perfect music to accompany this painting is the triumphant "Also Sprach Zarathustra" by Strauss (if you are a movie buff you know this one), and as the sun sinks (imagined of course) follow immediately with Bach's Suite for Orchestra No. 3 In D Major, (you know this one too)".'…..bask in it….
Reducing everything to it's essence, gets to the very heart of the subject matter…it's the artists vision after all…how he/she sees the world…for me it's the promise that distance holds and the journey to get there…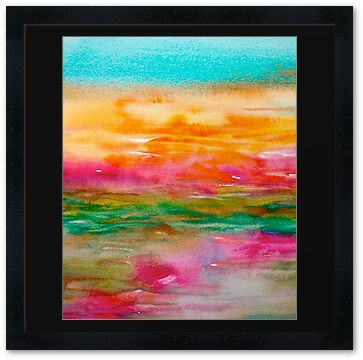 Morning Moods

Opus 90

Meditation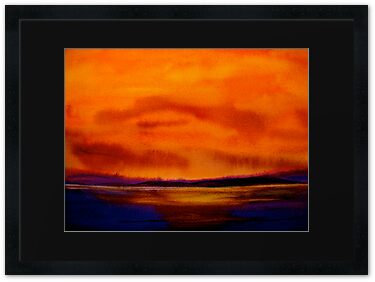 Concerto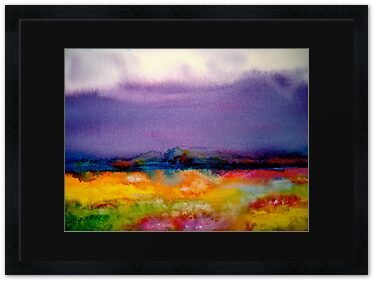 Summer Rain

Ombra Mai Fu