"They are beautiful in their peace,
they are wise in their silence.
They will stand after we are dust.
They teach us, and we tend them."
— Galeain ip – Altiem MacDunelmor
There was a park across the road from our home…The Flamboyant trees (often called the most beautiful flowering trees in the world), were the first things I saw each morning and the last at night….they glowed even in the darkness..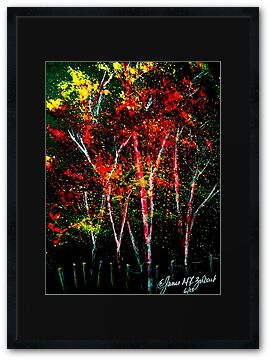 A mix of yellow and red Flamboyants in Watercolour on Indian Paper


Thumbnail of Flamboyant…