An open door says, "Come in."
A shut door says, "Who are you?"
Shadows and ghosts go through shut doors.
If a door is shut and you want it shut,
why open it?
If a door is open and you want it open,
why shut it?
Doors forget but only doors know what it is
doors forget…Carl Sandburg
Another Venetian door but done in a totally different style from the last one which you can see in the thumbnail above…this time details are barely sketched in, the artist has scribbled notes and jottings, and the rest is left to the viewers imagination..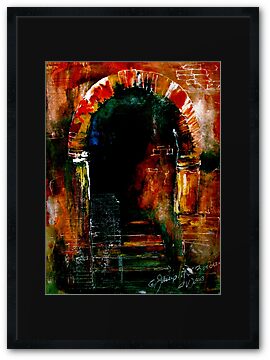 Pen and Watercolour…view large to see details…