double city
contemplating your unquiet image
in the liquid mirror where like you
I see myself
desolate shell on the shore
abandoned
you oblivious of your pearly heart
I of the sea's voice ..excerpt Paola Bruna
Ruskin described the city in his "Stones of Venice" like "a ghost upon the sands of sea, so weak—so quiet,—so bereft of all but her loveliness, that we might as well doubt, as we watched her faint reflection in the mirage of the lagoon, which was the City, and which the Shadow."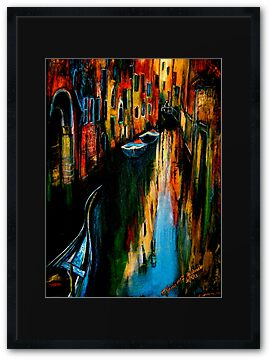 This addition to my Cityscape gallery can be seen as a work in progress HERE
Scroll down the page to view the progress on page 12 and 13….
Thumbnails from my collection of Cityscapes HERE
Watercolour on Handmade Paper….