It is the ghost
Of old unhappiness
That cannot rest,
Though it has long forgotten
Why it sighs.
Lost joy, lost grief..
A tremor on the sea,
A thin, sad rain
Drifting unhappily
To whisper on the shore.
Too soft an air, too sad
For human hearts.
Too soft, too chill a sound
For human ears…L. A. G. Strong, Northern Light (1930).
Today is earth day and the earth is experiencing tremors of fear..a "thin sad rain drifting unhappily", that whispers of fears for the future..we can't really hear it but it is there…"too soft, too chill a sound for human ears..a light is there, but it is a pale thing"..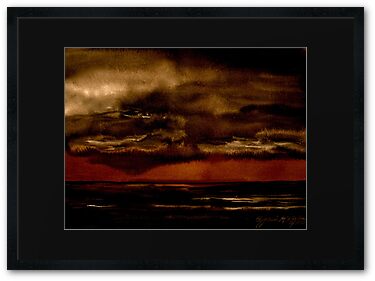 Watercolour on Arches Not paper…