"Harshness vanished. A sudden softness
has replaced the meadows' wintry grey.
Little rivulets of water changed
their singing accents.
Tendernesses, hesitantly, reach toward the earth
from space, and country lanes are showing
these unexpected subtle risings
that find expression in the empty trees."
Rainer Marie Rilke, Early Spring
Don't get me wrong…it's still winter and this is essentially a painting of winter, but there is a hint of a thaw, so in this painting, I am anticipating spring…here is winter, and there is the mist rising over rivulets of melting snow revealing what has been hidden for months.."unexpected subtle risings"…enlarge for a more detailed view..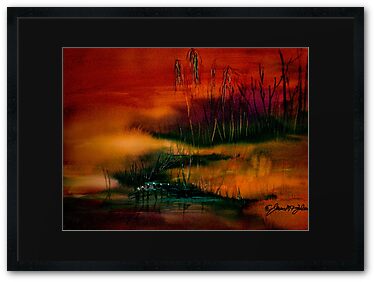 Watercolour on Arches Not Paper…