Gray, gray sands at evening,
When haunting voices blow
Over twilight-faded water
From trees of long ago,
Hushed by the drifting silence
As by eternal snow.
O grass, flowers, trees unfruitful,
Caught while your sun was high,
Buried deep in the sand-dune's keep,
Is all of life gone by?
Can a springing bough lift your glory now
And give it back to the sky? J.N. Bangs 1860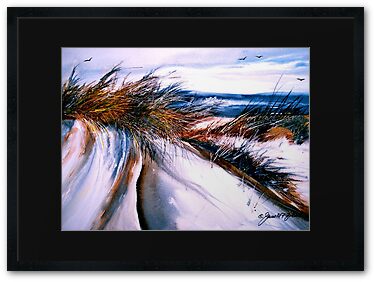 Sand dunes in winter at the Beaches in Toronto..Watercolour on Arches Not Paper..