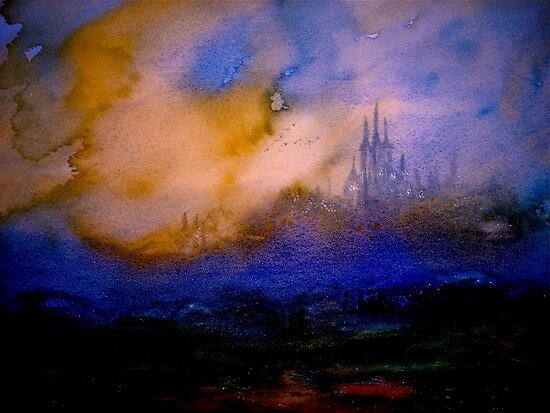 Landscape…Evensong
by © Janis Zroback
"Friend, I have lost the way.
The way leads on.
Is there another way?
The way is one.
I must retrace the track.
It's lost and gone
Back, I must travel back!
None goes there, none
Then I'll make here my place,
The road runs on,
Stand still and set my face,
The road leaps on,
Stay here, for ever stay.
None stays here, none.
I cannot find the way.
The way leads on.
Oh places I have passed!
That journey's done.
And what will come at last?
The road leads on"…
Edwin Muir, The Labyrinth (1949).
"Time wakens a longing more poignant than all the longings caused by the division of lovers in space, for there is no road back into its country.
Our bodies were not made for that journey; only the imagination can venture upon it; and the setting out, the road, and the arrival: all is imagination."
I don't know how but we have to get past these tragedies that torment our lives, especially in the last few days…
The words "back, I must travel back" are a poignant reminder that we can't go back..The voice answers "that journey is done and the way leads on"…our only hope is that there is something better down the road..