According to Wikipedia, Earth Day is a day early each year on which events are held worldwide to increase awareness and appreciation of the Earth's natural environment. Earth Day is now coordinated globally by the Earth Day Network, and is celebrated in more than 175 countries every year. In 2009, the United Nations designated April 22 International Mother Earth Day.
But April 22nd is just single day. And we would literally be lost without Earth every day. So make every day Earth Day, and remember…
In the remote rain forest of British Columbia, western Canada,
people of the First Nations speak of Spirit Bear.
They believe Raven, the Creator, made one of every ten Black Bears
White to remind us of when the world was pure, clean and covered with snow.
White leucistic (Ursus americanus kermodei_) and North American Black Bear (_(Ursus americanus))
Gribbell Island, Great Bear Rainforest, British Columbia, Canada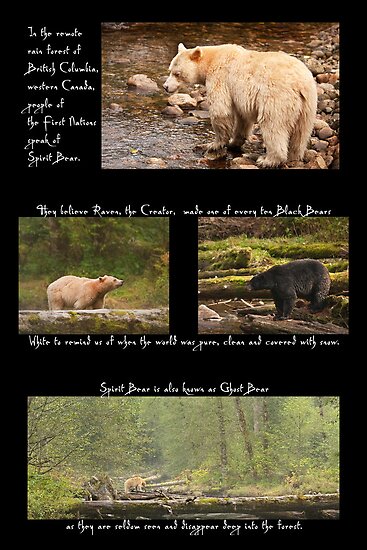 ---