50% of my profits from sales of all Cape Churchill images will be donated to Polar Bears International.
Ursus maritimus, Cape Churchill, Wapusk National Park in Manitoba, Canada
After making us laugh with his invigorating and entertaining display of yoga mixed with gymnastics playing in deep snow, it was sad to see him end his "practice" and prepare for Savasana, relaxation pose. But instead of making me sad, he took my breath away by emerging from the shadows of the willows to find a soft blanket of snow, embraced by a spotlight of brilliant sun, where he laid down his head, warmed my heart and touched my soul.
This bear and his other poses can be seen in the calendar Yoga Bear where this one is December's image. You can also find all images of this guy, by using this link to Yoga Bear images.

Shot using: Canon EOS 300D (the original Digital Rebel) with Canon EF75-300mm f/4.0-5.6 IS USM lens
Focal length 300mm, Exposure 1/500 sec at f/8.0, ISO 200
Thank You! 1043 views as of January 25 2012
Featured by the groups
Nature's Wonders October 19 2010
Mother Nature's Finest August 14 2011
Nature's Paintbrush August 14 2011
The #1 Challenge Winner in
Let Animals Stay Free Grizzly Polar Black Brown Bears Nov 2010
Amazing Wildlife Wildlife at Rest (First Place tie) February 2011
Top Ten Challenge Winner in
Just Fun Winter Wonderland December 2010
Wild Nature Photography Wildlife in the Snow Jan 2011
Amazing Wildlife The Most Amazing Bears & Koalas January 2012
A Meaningful Moment Wild Animals November 2012
Serenity Serene, Calm Snow Scenes December 2012
Pictures with the WOW Factor Snowy Scene February 2013
---
For your Holidays…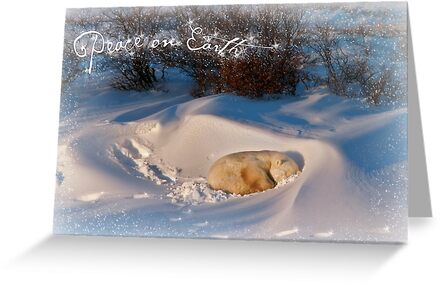 ---