Mesopotamia Filling Station (built in 1940)
Location: Mesopotamia, Ohio (USA)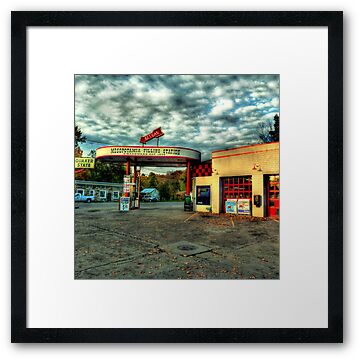 Mesopotamia Ohio, with its nearly 2000 Amish, is a quaint historic community named for its location "between two rivers." These rivers being the Grand River and the Cuyahoga River.
Mespo (as it is often called) is located on the western edge of Trumbull County. It is not large enough to have its own zip code so all of the addresses in the area have the Middlefield zip code.
The beauty of the village can be found in its Commons and the century-old homes and buildings that surround it.
You can't miss the General Store in continuous use since it was built back in 1840. Beside it, restored to its original luster, is the Mesopo Filling Station (pictured above) dating back to 1940.
Source

2nd Place – Preserving History HDR challenge