Queen Ann's Lace is one of the most intricate flowers I have ever seen.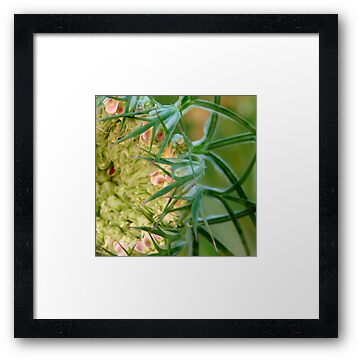 Family: Apiaceae – Carrot family
Daucus carota – Queen Anne's Lace, Wild Carrot. While the root of Queen Anne's Lace is edible, use caution! This plant, as with all members of the carrot family, looks quite similar to poison hemlock (Conium maculatum), the deadly plant believed to be the source of the poison that killed Socrates.
Location: Geauga County, Ohio
Camera: Panasonic Lumix FZ-28