Looking up the front of the Presbyterian Church in Melbourne City, March 2011.
Shot with a Canon 300v loaded with Ilford SFX 200 and a 17-40mm L lens, then scanned with an Epson V700.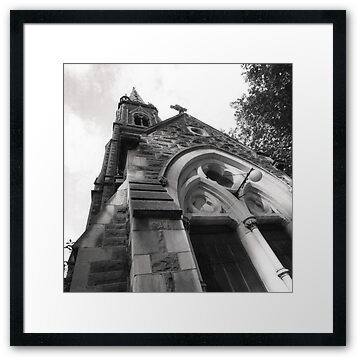 My Images Do NOT Belong To The Public Domain. All images are copyright © Jason Asher. All Rights Reserved. Copying, saving, downloading, altering, displaying or redistribution of any of these images without written permission from the artist is strictly prohibited. Non-compliance with these terms WILL result in legal action.