Also known as the Boatman Fly, due to how they look as through they're "rowing with their wings" when resting on leaves and the like. Found in Brisbane, Australia.
Shot with a Canon 7D, 100mm f/2.8 L lens, mt-24ex and kenko extension tubes.
Shutter: 1/160th
Aperture: f/11
ISO: 100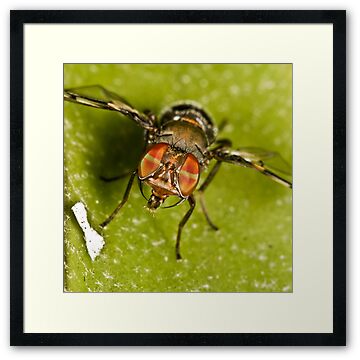 Featured in Accentuate The Eyes – August 2010
Featured in Exclusively Extension Tubes – August 2010
Featured in Green! – August 2010
Featured in All About Your Best Work – August 2010
My Images Do NOT Belong To The Public Domain. All images are copyright © Jason Asher. All Rights Reserved. Copying, saving, downloading, altering, displaying or redistribution of any of these images without written permission from the artist is strictly prohibited. Non-compliance with these term(s) WILL result in legal action.