Taken at dawn on the 16th of January 2010 at Nudgee Beach, QLD. What a morning.. despite ridiculous amounts of insect repellent I got completely eaten alive, even through my shirt. All fun and games. :)
Shot with a Canon 7D, 10-22mm lens and Lee GND filters. Processed in Adobe Camera Raw.
Shutter: 1/4th
Aperture: f/11
ISO: 100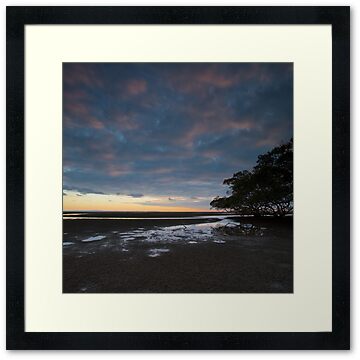 My Images Do NOT Belong To The Public Domain. All images are copyright © Jason Asher. All Rights Reserved. Copying, saving, downloading, altering, displaying or redistribution of any of these images without written permission from the artist is strictly prohibited. Non-compliance with these term(s) WILL result in legal action.