Wanda 'Elvis was a great kisser' Jackson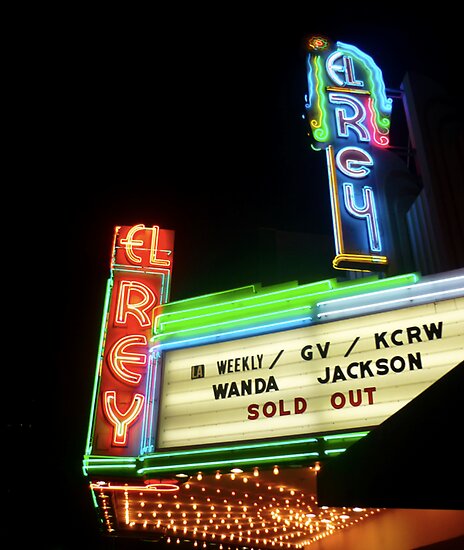 The first lady to ever record a rock'n'roll song. The Queen of Rockbilly. Wanda motherfucking Jackson. Seventy three and still belting them out like an angry panther. Except on her Letterman performance when I thought she was about to keel over and die.
Managed to catch her live with the Third Man Band at the legendary El Rey Theatre in Hollywood. Jack 'velvet brick' White on guitar, prancing like a nutjob next to the delectable Olivia Jean (Black Belles) on six string bass. Plus a host of other fine musicians including Jack's brother.
It was ace, she was unbelievably energetic and quite amusing. I can't go into more detail because they only put one shot of tonic in their gins and so I don't remember much else. Got a lovely poster and a slightly gimmicky Greeting Card Gatefold LP.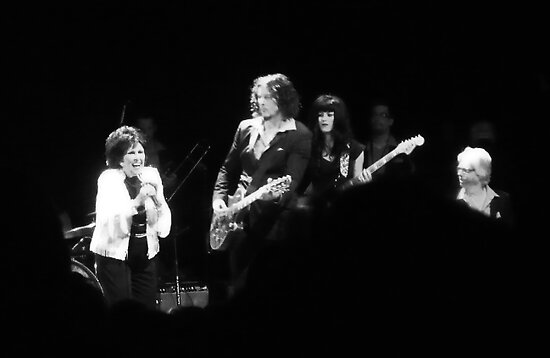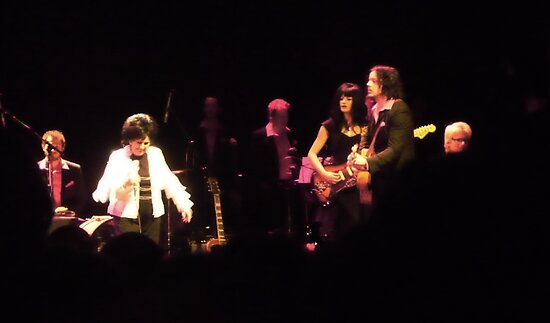 If she plays anywhere near you, go see.