European Masters of Sponsorship
Sauntered down to the opening of the European Masters exhibition at the NGV last night, mainly for the free wine, but also because I like to stand around large groups of people in suits when I'm in jeans and ask them when they'll get over this whole school uniform thing.
All the speeches appeared to be about Mercedes Benz sponsoring it, not least the one from the Mercedes Benz MD. Half way through I thought I had mistakenly come to the launch of the new SLK.
There was lots of talk from the Frankfurt gallery curators about how these paintings have never left the Städel and the locals miss them already and lots of other things to make one feel quite bad about them being here, then they went and did the unthinkable and mentioned……last week's World Cup game.
And only then could we go and look at the paintings, by which time I was probably too pissed to look at the paintings. But I still recommend it. Yes there are the Monets, Renoirs, Picassos, Degas & Cézannes. But there are some lovely bits by Meyerheim, Von Stuck and I.C. Dahl also.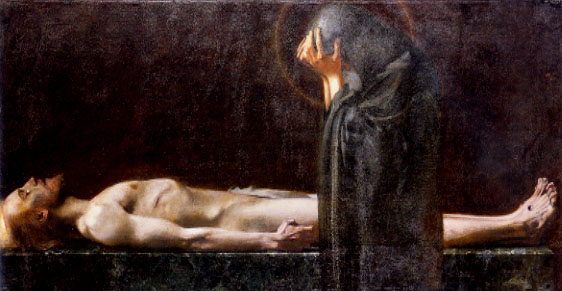 These obviously don't do them justice at all.
Go kill an hour or two.