It's been over week, something must have happened, let's see…

There's challenge madness happening around RedBubble, if you're not involved in one of them you really need to ask yourself some serious questions, like, 'Why am I not involved in one of these challenges?'
The Tee HQ group is having a New Avatar challenge, which means you get to be famous for a whole month, 'at least', apparently. Warhol was wrong.
And the T-Shirt Revolution Group is having some kind of cliché driven competition. I suppose I should now put some sort of proverb about why you should enter, but I can hear you all groaning already. So I won't.
The ever-present Cathie Tranent has interviewed the ever-excellent Matt Simner over here. Definitely worth a read, he's been to the house of a Bee Gee.

Lars has stepped up to the plate, with a few words of praise about Ted Riley.
"I wish I designed this because im a sucker for simple line drawings and little monsters & how can you not love this smiling little thing that according to Riley wants to 'hibernate in your garage'."
Cheers Lars, I think I will send you some badges.

Look at this, a few days in and Johdie Fairweather & RubyRed have stepped up to the plate with some fine promo material, now I'm going to pimp them here, and get them on the Homepage, and probably even send them some cash. Yeah, you're kicking yourself now eh. Get promoting, there is no lose.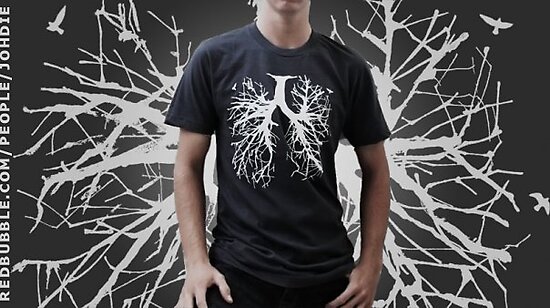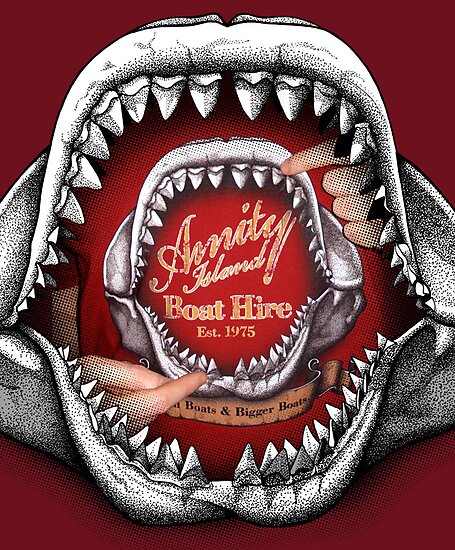 Here's a new spot for wizard gubbins we find on the übernet, and just want to share…
Get a load of this excellent animation:

And look what this chap does with salt:
Don't forget, if there's a shirt you want to throw praise on, an interview you've written, a tutorial you want to give, or some comedy words you want to thrust unwittingly into the public, let us know, and we'll give you stuff and make you famous.
Watchlist and don't miss a NewsFact again.
Now, what tee related stuff has been happening we forgot about?