20 features, 65 favorites, 5000 views, 8 challenge wins, 8 Sales (Greeting Card, Photographic Prints, iPhone case) – JUNE 2013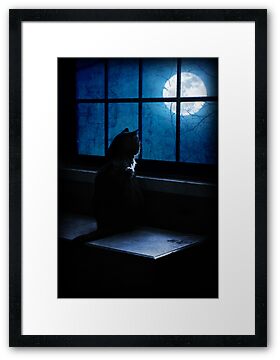 Blended 2 photos (both mine), and 1 texture, edited in PS CS5.
Cat: My Rescued Black Cat "Shady"
Canon T2i
Texture by cleanzor @ Flickr
Featured in:
The Woman Photographer – June 2011
TABBY TIME CATS AND THEIR FELINE FRIENDS – June 2011
Cats and Dogs – June 2011
#1! ARTISTS OF REDBUBBLE – July 2011
Black Cats – July 2011
Artists Universe – July 2011
Featured for a Challenge – July 2011
Shoot the Moon – August 2011
ART UNIVERSE – August 2011
Amazing Animal Creativity – November 2011
Top Favorites – December 2011
A Place to call Home – February 2012
Challenge Accepted – May 2012
Art for Sale – October 2012
Love of Eerie and Enchanting Artwork – November 2012
Challenge Accepted – November 2012
The Designers Corner – November 2012
Thru the Window – November 2012
Snaptacular – January 2013
The Ever Curious Interpretation – February 2013
Challenge Winner:
The Moon Challenge – Live, Love, Dream Group – July 25th 2011
*Matt Your Cat Voucher Challenge- Tabby Time Cats & Their Feline Friends – July 27th 2011
Creepy Cat is Staying Home Challenge – TABBY TIME CATS and THEIR FELINE FRIENDS Group – October 28th 2011
Blue Halloween Voucher Challenge – Out of the Blue Group – October 29th 2011
REDBUBBLE Homepage Features ~ CHALLENGE ACCEPTED – May 17th, 2012
Halloween Challenge – Love of Eerie and Enchanting Artwork Group – October 31, 2012
HELL-O-WEEN Challenge – Challenge Accepted Group – November 14, 2012
Animals in the Night Challenge – The Ever Curious Interpretation Group – December 4, 3012
Homepage Feature! October 9th, 2011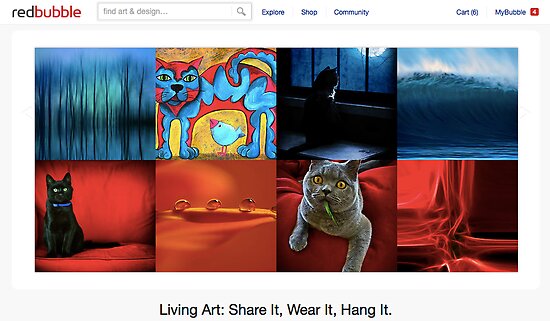 The Cat and the Moon
The cat went here and there
and the moon spun round like a top,
and the nearest kin of the moon,
the creeping cat, looked up.
Black Minnaloushe stared at the moon,
for, wander and wail as he would,
the pure cold light in the sky
troubled his animal blood.
Minnaloushe runs in the grass
lifting his delicate feet.
Do you dance, Minnaloushe, do you dance?
When two close kindred meet,
what better than call a dance?
Maybe the moon may learn,
tired of that courtly fashion,
a new dance turn.
Minnaloushe creeps through the grass
from moonlit place to place,
the sacred moon overhead
has taken a new phase.
Does Minnaloushe know that his pupils
will pass from change to change,
and that from round to crescent,
from crescent to round they range?
Minnaloushe creeps through the grass
alone, important and wise,
and lifts to the changing moon
his changing eyes.
-William Butler Yeats