Photographed this pear in my brothers back yard on an early summer morninmg. Photo taken with a Canon EOS 50D with a EF70-200mm f/2.8L IS USM Lens. Added Pastels effect on Dynamic Auto-Painter and added Textue in PS Elements 10, texture courtesy of French Kiss/Leslie Nicole.
203 Views as of 01-01-2013
Featured in:
Food for Thought
ShuTTerBugS
Textures Over layed Unlimited
Dynamic Auto-Painter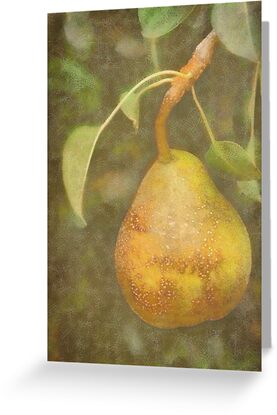 .