Impressions of Dungeness
An old Airstream Caravan at Dungeness.
Dungeness is formed mostly of a shingle beach in the form of a cuspate foreland. Cuspate forelands are also known as cuspate barriers or Nesses. They extend outwards from the shoreline in a triangular shape and in the case of Dungeness are stabilized by vegetation forming a unique eco system.
Dungeness is served by the Romney, Hythe and Dymchurch miniature railway. It has two nuclear power stations, one active and one shut down, as well as two light houses one of which was manned, now a tourist attraction and the other computer controlled. The shoreline, unlike a lot of the UK which is being eroded is actually being added to, so the original lighthouse became too far in land to warn shipping.
There is a long history of fishing from the beach where winches and bulldozers are used to haul boats up the high shingle bank.
The houses and fishermen's huts form part of the charm of this amazing place.
1142 Views 26/02/12
Nikon D60 with Sigma 10-20 zoom.
A five image HDR converted in CS3. Infrared filters used by Color Efex and a new sky added from another photo of mine.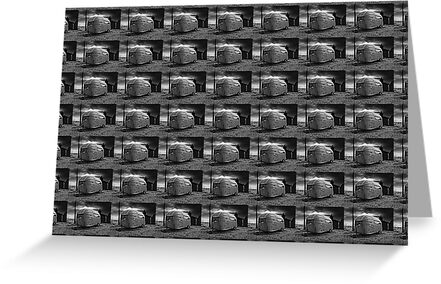 Featured in Nikon DSLR User Group 04/11/10
Sold a mounted print on RB.