My first commission - a soon to be disappearing skyline
A few weeks ago a colleague asked me take a photo of Melbourne's skyline from his 12th floor apartment in South Melbourne.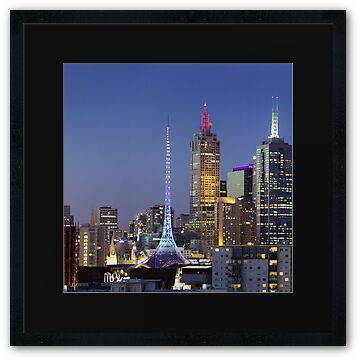 He sees this gorgeous view every day, but is about to lose it thanks to construction of an apartment complex. I hadn't done much night-time photography so felt a little nervous saying yes, but was also up for the challenge.
I arrived before sunset and took a series of shots until the sky was black and the city lights were sparkling. It was a relaxed and fun shoot, and I was really pleased with the digital image. He ordered the largest framed print available (610mm x 295mm) and had it delivered to work so I could see it. It arrived yesterday, and it was very exciting to be there as he opened the box and removed the print from the bubblewrap. It looked gorgeous! More importantly, he was super happy with it and put it on display in his office until he takes it home on Friday.
Click on the image to view it in my portfolio. Yes, you can buy it too!