I've got a featured image on the homepage today!
One of my favourite images, Everything You Need Is Within You, was chosen as a featured image on the RedBubble homepage today. It's very exciting, and an honour to be chosen amongst such a huge pool of talented work.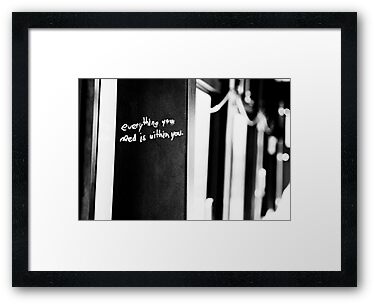 It's featured in a collection of 8 images called Back to Life >>>> Back to Reality. Check it out.