Watercolor on Paper 250g/m 40 × 50cm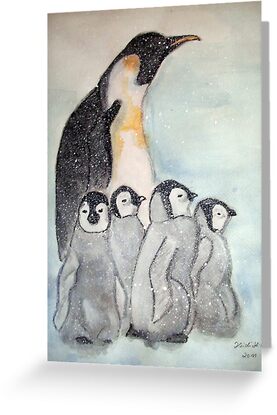 The King Penguin is the second larges penguin next to the Emperor Penguin and are found in the South Atlantic.
King Penguins breed on the subantartic islands at the northern reaches of Antartica. Since the population is increasing, the IUCN placed them from endangerd to least concern list.
Der Königspinguin ist nach dem Kaiserpinguin die zweitgrößte Art der Pinguine.
Der Königspinguin brütet auf subantarktischen Inseln. Von der IUCN wird der Königspinguin derzeit als ungefährdet eingestuft.