I took this shot from my bedroom window, he is keeping his eyes on something in the neighbor's garden. He keeps returning, so often that I have to call him a neighbor. :)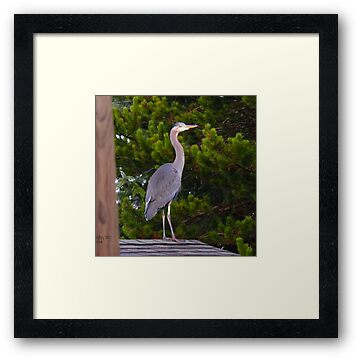 Straight from the camera, not edited in anyway! Just signed it and put Port Hardy, BC Canada on it. On the north coast of Vancouver Island.
Taken with my DMC Lumix FZ50 camera.
Thank you for viewing and appreciate all comments.