We rescued Annie from the MSPCA when she was about 3 months old. It's a beautiful spring day today an she was trying to sneak out. But since we have coyotes in the neighborhood she's strictly an indoor cat.
Featured in Canon DSLR group, March 23, 2010
Featured in Domestic and Pedigree Cats group March 2010
Featured in the Paws N' Claws Group in March 2010
Winner of the "Photos and Artwork taken in March or April 2010" Challenge in the Cats and Dogs Group, April 2010
Winner of the "Cats Only" Challenge in Pets Are Us Group, May 2010.
507 views as of July 26, 2010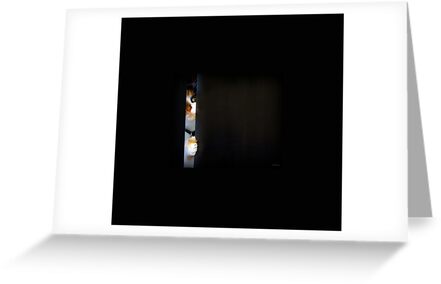 Camera: Canon EOS Digital Rebel XT
Exposure: 0.01 sec (1/100)
Aperture: f/2.8
Focal Length: 100 mm
ISO Speed: 800
Exposure Bias: 0 EV
Flash: Off, Did not fire