"The worst part is not crying. The worst part is wanting to cry but not being able to."
~Leah Matchett
For all the children not allowed to cry and express true emotions, for they become part of the "Walking Wounded", desperate to be heard!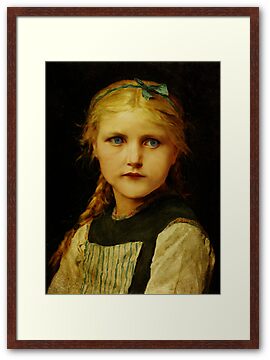 Vintage image courtesy of Wikimedia Commons, public domain images.
Image has been retouched for color of eyes and lips in Photoshop, painted in Twisted Brush, layered, and textured in Photoshop, removing partial opacity of texture overlaying facial features.
Textures are original.