"Love does not consist in gazing at each other, but in looking outward together in the same direction."
~Antoine de Saint-Exupery
Dedicated to my soulmate of 25 years, now passed on to the "Land of the Dancing Lights", yet still guiding my journey as we look outward together till the end of time! Yesterday would have marked my soulmate's 61st birthday. Image inspired through dream states last night.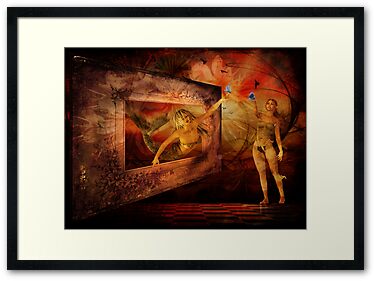 Stock Courtesies:
Alegion Stock of DeviantArt
JinxMim of DeviantArt
JoesSistah of Flickr
Composed in Photoshop using altered layers, distortions, puppet warps, color swaps, textures, added backgrounds of my own.