"The most important thing in living is to reach out and touch perfection in that which we most loved to do."
~Richard Bach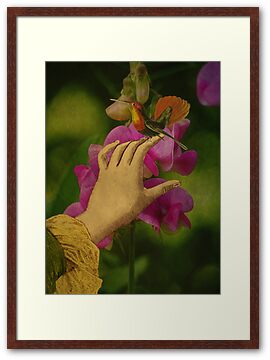 Composed in Photoshop with layers, effects, filters, backgrounds, stock (with backgrounds removed), and textures.
Hand is a copyright free illustration, background removed, hand colored and vintage effects added.
Hummingbird is a vintage illustration, courtesy of Wikimedia Commons, public domain images.
Background is an original photographic image with original texture applied in layers and opacity adjusted on all.
Texture is original.