These two were among a small group of children that had gathered to gawk at a very strange beared man splashing through a swamp chasing birds. Soon after capturing this image the entire group broke out in the most beautiful and genuine smiles… when I fell in the mud!
My memory eludes me as to an exact location, but this image was captured in a very remote region of Madagascar.
Madagascar is one of the worlds poorest nations. It is full of bizarre and amazing animals and plants found nowhere else on earth. Conservation and survival are always at odds. Dispite this bleak reality, the Malagasy people are among the most welcoming and joyous I have ever had contact with.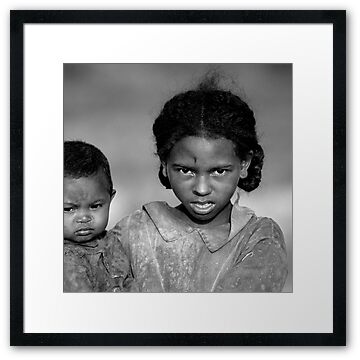 "Malagasy Children II" has been featured in the following Redbubble Groups:
The Silky Touch