I am a photographer and painter.
My love for photography has been there with me since my early childhood.I like to photograph anything and everything but what really sets my mind ticking is when I find the unusual in the usual. I like photographing inanimate objects in a way which evokes a certain emotion. I believe that everyday things around us have a lot to say if one looks closely at them from a different perspective than one would normally see them. It is my constant endeavor to capture that evasive emotion.
My interest towards painting developed at a much later stage in my life.I am inspired by nature and spirituality. My paintings are a reflection of my thoughts and reactions to the things around me. Painting helps me connect with Him.
Thanks for visiting and hope you find something of interest :)
Images Do Not Belong To The Public Domain.
All images are the copyright of the artist –
© Narayan Pillai All Rights Reserved.
Copying, altering, displaying, distributing and/or selling any image without prior written consent from the artist is strictly prohibited.

If you want to know how to enhance your profile page then please click on the icon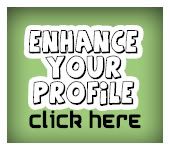 clickable
Painters Universe – May 2012

Artists Universe – April 2012
Pure Abstract Art – March 2012
Pure Abstract Art – March 2012
Artists Universe – Feb 23rd 2012
STAR – April 18th 2012
Painters Universe – Feb 4th 2012
Shameless Self Promotion – Feb 2012
Table Top Photography – Sep. 2011
The Best of Anything and Everything – Sep 2011
The Art of Still life – Sep 2011
Incredible India – Sep 2011
Abstract Art – Aug 2011
Decorative and Traditional Art Group – Sep 2011
Abstract Art – Aug 2011
Superbly Visual – Sept 2011
Cee's Fun Artsy friends group – 10.08.2011
Quality Art & Photography group – 11.04.2012
Artists Universe – 08.08.2011
Religious Art & Photography group – 25th July 2011
Painters Universe – 5th August 2011
Painters Universe – 2nd July 2011
Abstract Lines – 2nd July 2011
All About Finding The Unusual In The Usual – June 2011
Music Of The Spirit – June 2011
Dark Cabaret – May 2011
Painters Universe – May 2011
Pure Abstract Art – May 2011
Digital Abstracts and Patterns – 22nd April 2011
Painters Universe – 21st April 2011
If It doesn't Belong (IIDB) – April 2011
Inspired Art Group – Apr 2011
Artists Universe – 14.08.2011
Abstract Art – Mar 2011
Painters Universe – Mar 2011
Artists Universe – May 2nd 2012
Art At Its Best – Feb 2011
Incredible India – Mar 2011
Acrylic Painting – Mar 2011
Cee's Fun Artsy Friends Group – Feb 2011
Art of Glass – Feb 2011
Art of Glass – Jan 2011
Raw Art – June 2011
Contrasting Perceptions – Feb 2011
Art in Math – Jan 2011
The weekend Photographer – Jan 2011
Digital Art Compilation (DAC) – Jan 2011
The 100 – 499 viewings group – Jan 2011
Inspired Art Group – Jan 2011
Music of the spirit – June 2011
Authentic India – 14.01.2011
Postcard style – 15.01.2011
Vavoom – Jan 2011
Cups,Mugs and Saucers – 5.01.2011
Superbly Visual – Feb 2011
All Things Coffee – 15. 06. 2011
Painters Universe – 26.12.2010
Moody & Evocative Group – 20.12.2010
A Class Of Its Own Art Gallery – 15.12.2010
The Weekend Photographer – 16.12.2010
Good Morning Sunshine Group – 13.01.2011
Cups, Mugs and Saucers – Jan 2011
Abstract Digital Art and Writing Group (ADAWG) – Dec 2010
Art of Glass – Dec 2010

True Colors of Asia – Aug 2010

Art of Glass

Digital Abstracts and Patterns – October 2010

Abstract Digital Art and Writing Group (ADAWG) – October 2010

Incredible India – Aug 2010
Fiery Hot Colors – Sept 2010

All Things Orange Artwork Gallery – Sept 2010

Authentic India – Sept 2010
Cee's Fun Artsy Friends – Feb 2011
Along The Rural Road – Feb 2011

Art of Glass – Nov 2010

Abstract Digital Art & Writing Group – Sept 2010

If It Doesn't Belong – Sept 2010
Art of Glass – Sept 2010

True Colors of Asia – Oct 2010
Postcard style – April 2011
Traditional wooden boats – 5th August 2010
Art Universe – 16.08.2011
Art of Glass – Aug 2010