Fineliner pen and tinted charcoal pencil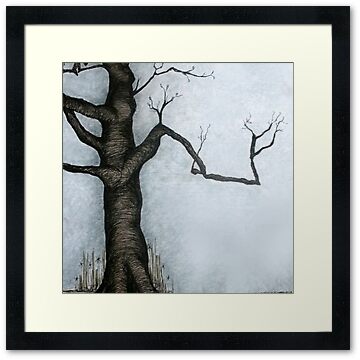 This actually isn't the whole drawing. The original has two very special kids (ex students) sitting under this tree. A tree that is going to grow very old, in a very old town, with two beautiful twins that are going to sit under it and grow very very old under it! Love you Celeste – you have beaten Cancer!
'The tree is going to grow old, just like Celeste and Mate. They will be arguing which branch to climb next when they are old and grey'.