Original Artwork 40×30cm Acrylic on 300g Cold press art paper
Live, love, dance, party, celebrate…. with colors of intensity…
I was inspired at the beach and actually painted this at the beach. My daughter was 15 years and beginning to have her first girl/boy relationship… there was one boy who had his eye on her and she had her eye on him. He was always playing basketball and she was always hanging out near the bball court (at the beach resort)… So in this painting, the male figure has a sort of basketball spinning up in the air, while he's trying to impress the female, who has a kind of hula hoop round her waist which represents the basketball hoop…SCORE!
Still Life Paintings
Portraits and Figurative Paintings
Abstract Paintings
Whimsical Paintings
Landscape and Cityscape Paintings
Photography
Part of a series of dances….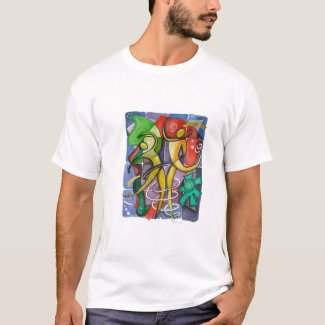 Visit my Zazzle Gallery