Close up of Watercolor Painting on 8 × 10 inch textured clayboard:

This is the final of my Sojie Portrait project. I would like to thank Ian English for giving me permission to use his wonderful, soulful image as the reference for my painting


Below are the work in progress:
WIP#4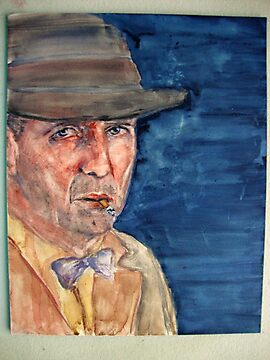 Just a few more touches, I need to work on the background and his clothes and a few other details here and there before the final.
WIP# 3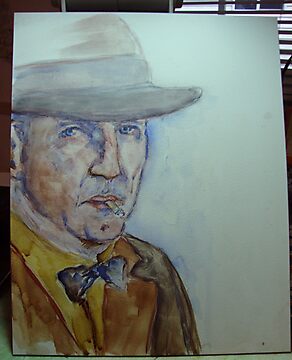 I added the first watercolor wash using the following watercolors, Burnt Sienna, Ultamarine Blue, Burnt Umber, Raw Sienna and in the clothing only some Cadmium Yellow. Will need to let this dry before continuing and this will probably be the last work in progress and the next post will most likely be the final….
Work in Progress 2: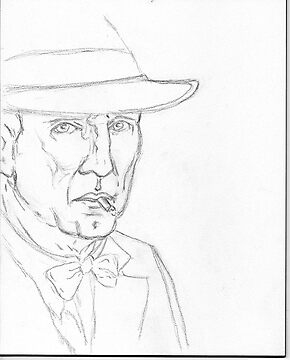 I have sketched the portrait image onto an 8 × 10 inch claybord textured panel leaving out the shaded areas which will be done with watercolor paints.
WIP# 1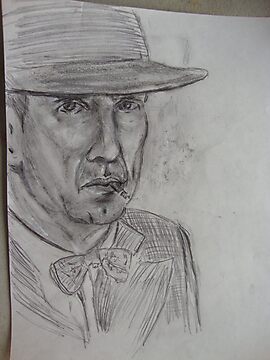 This is my first Work in Progress of the fantastic portrait by Ian English… which is a preliminary graphite sketch on paper…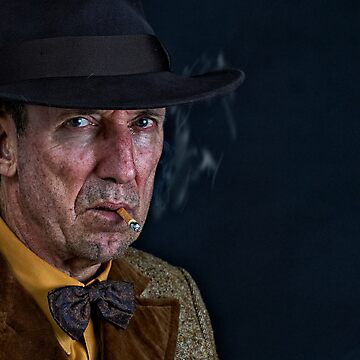 This portrait has so much soul and character and I hope my final painting will show that as well. Anyway with portraits I always like to start out with a preliminary graphite sketch to get a feel for the image. Also, I want to have the ease of being able to erase if I feel something is just not quite right. Sometimes I will do several prelimary sketches until I think I have a feel for the image before starting on the final. I plan on doing this in watercolor on an 8 × 10 inch aquabord.
Check out the Sojie Portrait Workshop for there are some amazing artists and work going on over there. This workshop is open to everyone. Sojie Portrait