Located in Northern NSW Australia, I love traveling to see different parts of my country. I'm not a professional photographer, but love photography just the same. One day I hope to take my hobby further & be paid for what I love.
My current camera is a Canon EOS 550D (18mp)
If you would like any photo as a card with writing on the front (eg, Happy Birthday, With Deepest Sympathy etc) Please let me know and I can edit a copy of the original and add it for you, just BubbleMail me :)
My Images Do Not Belong To The Public Domain. All my images are copyright © R. L. Alexander ~ MyPerspective. All Rights Reserved .Copying, altering, displaying or redistribution of any of these images without written permission from the artist (myself) is strictly prohibited.
Featured Member in:

Featured Image in:

"A little Pink" was featured in Snaptacular!
Challenge Wins:

Top 10 Challenge place in: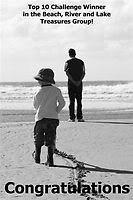 .✶º ◕❀✶ º¸.
( ✿ .Thank u¸.♥ ❀
`.¸¸♥´¯) for viewing¸.✶ º
*❀.‿.◕✶my page * ✿ .¸.❀