Involved in photography all my life—starting out as a model for my father, a terrific photographer in his own right. Got my first Brownie Box Camera as a child, and have never looked back. Got serious when I inherited my father's Kodak 35mm viewfinder camera, then moved on to Single Lens Reflex cameras. Finally joined the digital revolution in the fall of 2006. Most of my work is done with a Nikon D80 digital SLR fitted with various Nikkor and Sigma lenses.
I enjoy landscape photography, as well as portraits of birds and flowers. Am working up to photographing people. I've been blessed by the folks at Red Bubble who have featured several of my works. You can see some of those features here
Among my current projects are:
Found On Road Daily—cars and trucks
Note that the only thing "stolen" is the image. These are red pickups I have seen around the country, mostly along US Highway 101, hence '101 Stolen Red Pickups' and photographed without the knowledge or permission of the truck's owner.
Other collections:
I hope you enjoy my work.
Here are a few of my favorites, shown as canvas prints:
Big Sky, Small Water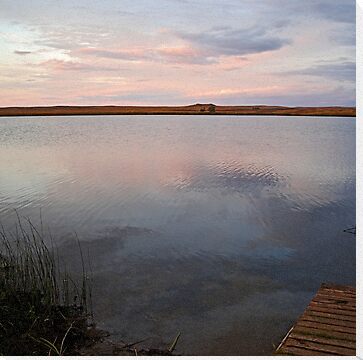 Pacific Sunset

Lake McDonald

Indian Paintbrush HDR

Homage to O'Keeffe

Sanderlings in surf (This hangs framed above my own desk)

And one as a laminated print:
Upper Twin Lake, Beaverhead County Montana

Thank you for visiting my site.