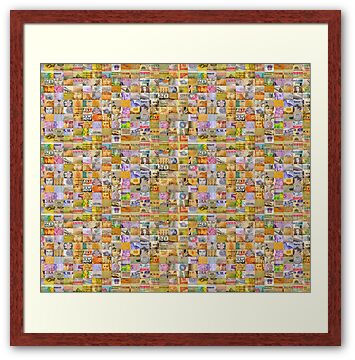 This collection of paper monies represents different denominations, faces, years, with coverage from Asia, Europe and the Americas. Timeless in nature, some segments date back to the 1800s, while others are current with everything else in between.
Images are constructed from colored lines when viewed up close. The detail can be amazing.
Each piece of the money puzzle was taken with a Canon PowerShot G9 using a macro lens to capture the exquisite details from a small section of a particular paper bill.
I find monetary bills to be much like postage stamps, where the images created with very fine lines and colors to be exquisite and fascinating. Each image tells a story about the country or person, about the times and about their lives.
All images were captured with a Canon Powershot G9. Aperture was used to bring out the details of each macro segment, and Photoshop was used to painstakingly place each segment alongside another of a different country. The resulting 56-inch wide image was then shrunken down for publishing purposes.
Jan, 2011: Sold as a mural.
Jun-Jul 2012: Sold numerous greeting cards.
Featured in "Art of Intrigue", "Collective Collage" and "The Best of Redbubble".